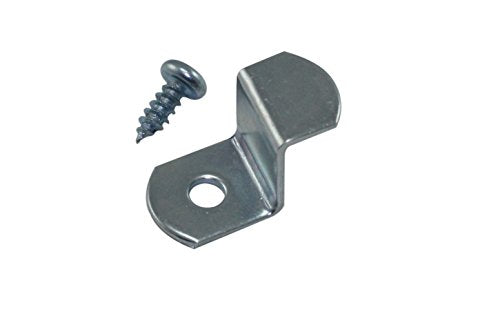 HangZ Off Set Clip (Pack 100) 1/8", 1/4", 3/8" 1/2" 3/4" 1"
Sale price
$17.00
Regular price
HangZ Offset clips 1/8", 1/4", 3/8" 1/2" 3/4" 1" are versatile hardware components that offer flexibility in installing items with varying frame depths. They can be used in combination with screws, which can be inserted into one or both holes of the offset clip.
One of the advantages of offset clips is their reversible design. This means that they can be flipped or reversed to accommodate items that are shallower than the frame depth. By reversing the offset clip, you can ensure a secure and properly aligned installation, even when the item being hung does not extend as far as the frame's depth.
The use of offset clips provides an efficient and adaptable solution for hanging various items, such as artwork, photographs, or other decorative pieces. They offer the ability to adjust and accommodate different frame depths, allowing for a precise and secure installation.
Details:
100 count
Use to install items shallower than frame depth