A CHILDHOOD GAME TURNED INTO MY PASSION
It all started about 35 years ago when as a young child, I would frequently sit at the kitchen table with my grandpa, Sam, and play a game where we would try to come up with ideas and inventions to make the simplest things even easier. Every time he would visit we'd spend hours at that kitchen table and I've always treasured those memories. While looking at a picture of my Grandpa, who had recently passed away, I realized the importance that items like pictures or artwork hold in our lives. For the past 20 years, I've devoted my time to developing and creating ways to help people Hang these types of treasured memories for all to see. Hanging pictures or artwork in your home or office is one of the least expensive ways to help bring others into your life and personalize your surroundings. Chances are if you have tried to hang a picture, mirror, canvas or almost any other object on your wall in that time, you've probably used one of the hooks or hardware I helped create. I have now taken all the knowledge and expertise I've garnered over that time and used it to design the most unique and innovative hardware solutions made from the highest quality materials available. HangZ™ is quickly becoming the brand of choice with professionals and consumers alike. Please take your time and explore the world of HangZ™. Our company is dedicated to providing customers with the best and easiest to use hardware on the planet so that you, the customer, has the best possible experience hanging your treasures. The Mission HangZ is committed to creating and building the best possible picture hanging Hardware Company with the most innovative hanging solutions in the world. Making it easy for the professional, amateur, DIYer and consumer to hang anything, anywhere at any time.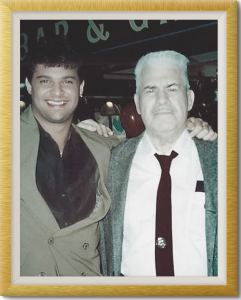 Values:
• Innovation is our nature.
• Always do the right thing.
• The consumer has the last word.
• Understand your business.
• Complicated is not better.
• Never follow the crowd.
• Remember the man. (The late Great Grandpa Sam)
Thank You, Jeffery Popkin, Creator of HangZ.