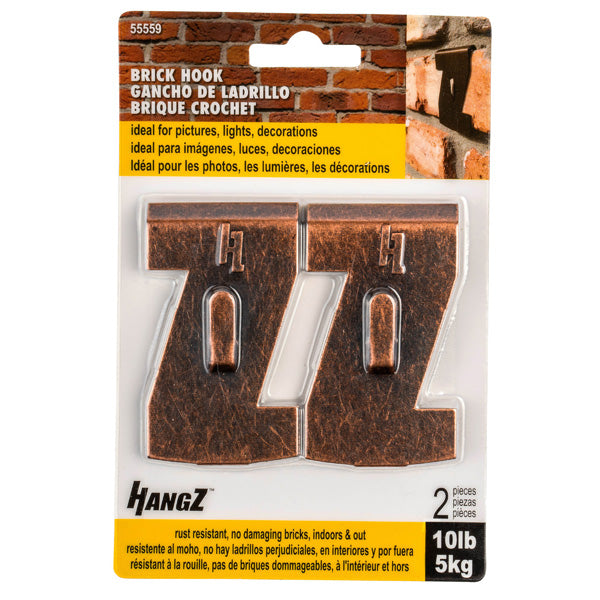 HangZ 10lb Brick Hook (2-Pack) 55559
Sale price
$9.99
Regular price
$12.99
Introducing the HangZ™ 10lb. Brick Hook (2-Pack) - Decorate with Ease, No Damage to Brick!
Hang your decorations effortlessly without causing any damage to your beloved brick house or fireplace. With the HangZ™ 10lb. Brick Hook fasteners, you can securely hang items weighing up to 10 pounds on brick walls and fireplaces, all without the need for drilling holes or using lead or plastic anchors, or resorting to concrete nails.
These convenient Brick Hooks are designed for both indoor and outdoor use, providing a versatile solution for hanging crafts, decorations, pictures, wreaths, and much more. Their clip-on and off design makes installation and removal a breeze, allowing you to effortlessly switch out your decor whenever you desire.
Now you can enhance the beauty of your brick surroundings without the worry of causing permanent damage. The HangZ™ 10lb. Brick Hook is your go-to solution for hassle-free decoration on brick walls and fireplaces.
Add a touch of elegance and personal style to your space without compromising the integrity of your brick surfaces. Try the HangZ™ 10lb. Brick Hook (2-Pack) today and experience the convenience of damage-free decorating.
Note: Always ensure proper weight distribution and follow safety guidelines when hanging items.