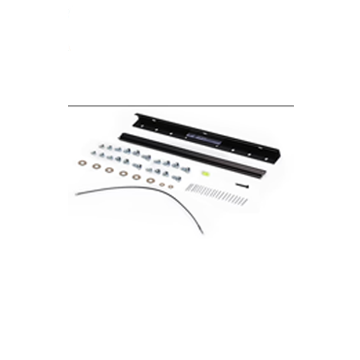 No Stud Flat Panel TV Hanger
Sale price
$29.99
Regular price
Easily hang your TV in just minutes without the need for studs, anchors, or drills using Hangman's patented No Stud Technology. This innovative system utilizes tiny nails that insert at the perfect angle into aircraft-grade interlocking brackets, allowing you to mount your TV securely on any drywall, plaster, or paneled wall.
With Hangman's No Stud Technology, you can confidently hang TVs weighing up to 80 lbs without the worry of finding studs. Simply choose your desired spot, position the brackets, and secure them using the included nails. The interlocking design ensures a strong and secure hold for your TV.
The installation process is quick and easy. All you need is a hammer and a screwdriver, and the system comes with an included level to help you achieve a straight and level installation.
Enjoy the convenience and simplicity of hanging your TV without the need for complicated tools or searching for studs. Hangman's No Stud Technology provides a reliable and efficient solution for mounting your TV on various wall surfaces, giving you the flexibility to place your TV wherever you desire.