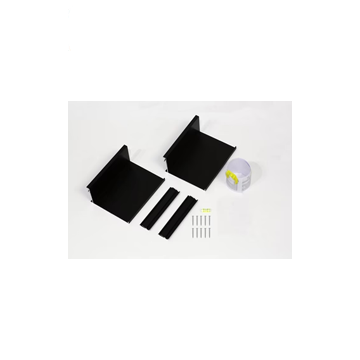 No Stud Speaker Hanging Kit
Sale price
$12.99
Regular price
Easily mount your speakers in minutes with the No Stud Speaker Hangers. Our patented system utilizes small picture hanging nails to hang speakers weighing up to 30 lbs. each, all without causing any damage to your walls. The hangers consist of two interlocking aircraft-grade aluminum brackets, providing exceptional strength and stability.
To protect your walls from scuffing, the wall bracket is equipped with a foam pad. The installation process is straightforward: mount one bracket onto the speaker using the included screws, and then install the wall bracket by gently tapping the small picture nails into drywall, plaster, or paneling with a hammer. These nails leave behind only minimal pinholes, making removal a breeze without leaving unsightly damage.
No screws, studs, or drilling are required with our No Stud Speaker Hangers. This means you can enjoy hassle-free installation without the need for additional tools or complicated procedures. To ensure a straight and level installation, an included level is provided for your convenience.
With the No Stud Speaker Hangers, you can confidently mount your speakers securely and effortlessly. Experience a professional and clean installation without compromising your walls or dealing with complex mounting processes.