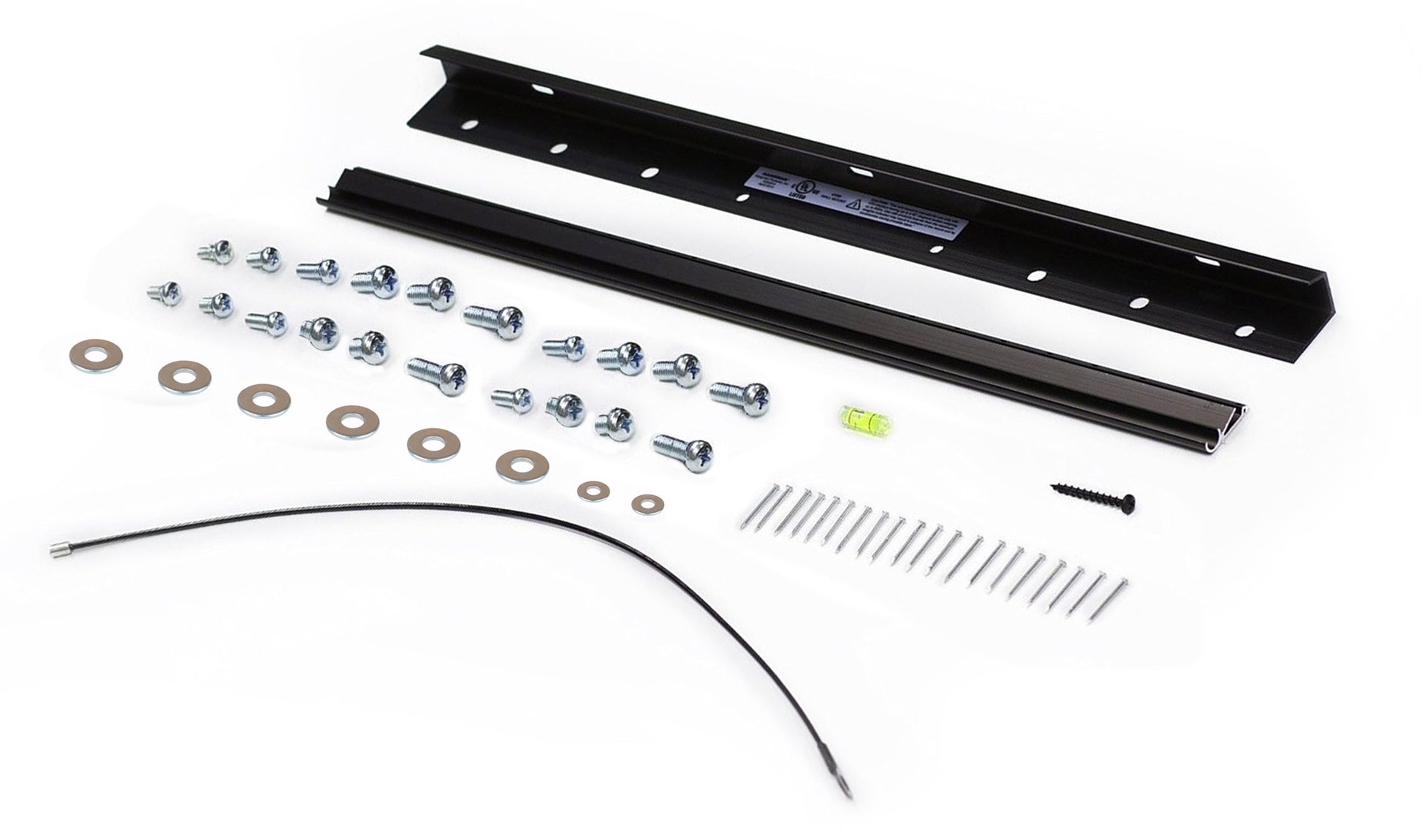 Simple Mount TV Hanger w/ Stud Finder 32″-80″
Sale price
$45.99
Regular price
Hang your TV like a professional with ease using the Simple Mount TV Hanger. This convenient kit includes a high-powered magnetic stud finder to ensure foolproof installation. The hanger comprises two aircraft-grade aluminum brackets: one attaches to the back of the TV, while the other can be mounted using either stud screws or the included anchors, suitable for various wall types such as drywall, wood studs, plaster, brick, or concrete.
Once installed, the TV is held securely with a 1" clearance from the wall, allowing easy access and space for cords and cables. The wall track features mounting holes at regular intervals, ensuring that you can hit studs for maximum support and stability. To locate studs, simply move the stud finder in an S pattern along the wall, and the magnet will identify screws or nails beneath the drywall. Alternatively, you can use the pro-level anchors included in the kit for hard wall installations.
With the Simple Mount TV Hanger, you can confidently hang your TV like a pro in just a few simple steps. Enjoy a secure and professional-looking installation while maintaining easy access to your TV's connections and cables.