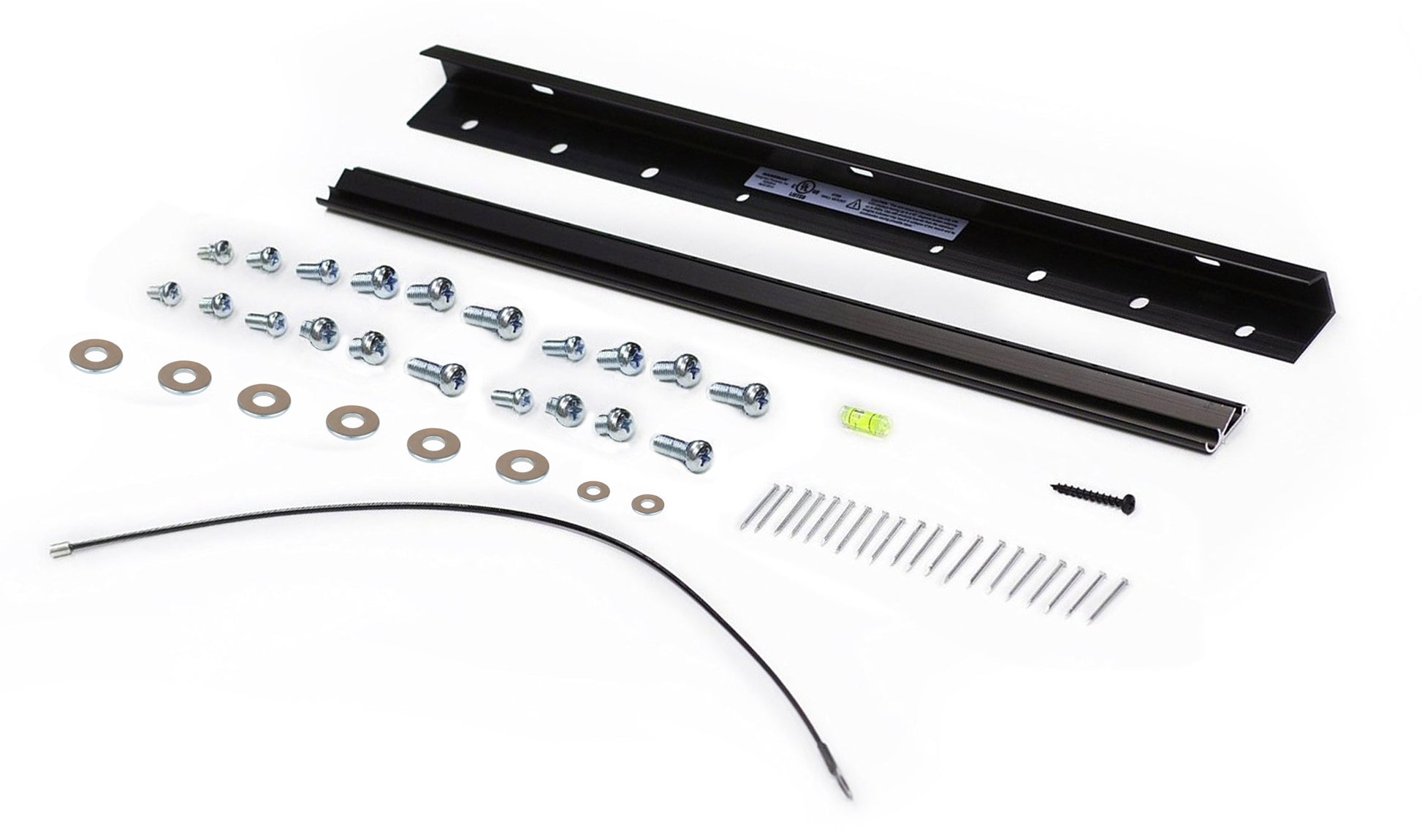 All Surface TV Hanger 32" - 80" (aka Wall-Dog TV Hanger)
Sale price
$39.99
Regular price
With the All Surface TV Hanger, you can effortlessly install your TV on any surface in just minutes, without the need for a stud or anchor. This convenient hanger utilizes the WallDog screw, which offers exceptional gripping power, eliminating the requirement for additional anchors, even in concrete or drywall.
The WallDog anchorless fasteners are designed for easy installation. Simply use a screwdriver to install them directly into drywall or wood. For concrete or brick surfaces, a small pilot hole is needed before installing the fasteners. The versatility of the hanger allows you to hang your TV in any position along any surface, thanks to the brackets that are punched every inch.
Crafted from aircraft-grade aluminum, the patented bracket system guarantees durability and strength. You can confidently use it over fireplaces, in garages or basements, and on any wall in your home. Despite its power, the WallDog causes minimal damage to the wall, providing a reliable and convenient solution.
To ensure a professional installation every time, a built-in level is included with the hanger. This allows you to achieve a straight and level positioning for your TV, enhancing your viewing experience.
Experience hassle-free TV installation on any surface with the All Surface TV Hanger. Say goodbye to the limitations of studs and anchors and enjoy the flexibility of mounting your TV wherever you desire, with minimal wall damage and a professional finish.