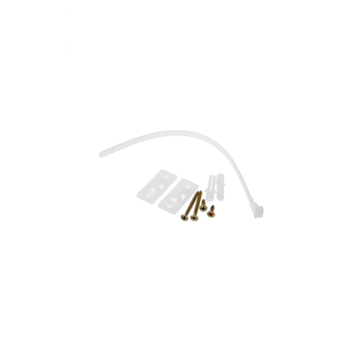 Furniture Anti Tip Kit TK-400L
Sale price
$10.99
Regular price
The Furniture Anti-Tip Kit is designed to safeguard children from furniture tipping accidents. It features an all-steel construction and utilizes patented technology. By using aircraft-grade steel cables, it effectively anchors dressers, curio cabinets, chests, and entertainment centers to walls, providing reliable support against tipping forces of up to 400 pounds.
Installing the kit is simple and hassle-free, and it can be easily removed and reused as needed. One notable advantage of this kit is that it is resistant to erosion, ensuring long-lasting durability. Furthermore, it surpasses the ASTM standard for furniture tipover restraints, making it a reliable choice for child safety.
With this Furniture Anti-Tip Kit, you can have peace of mind knowing that your furniture is securely anchored and children are protected from the dangers of tipping accidents.