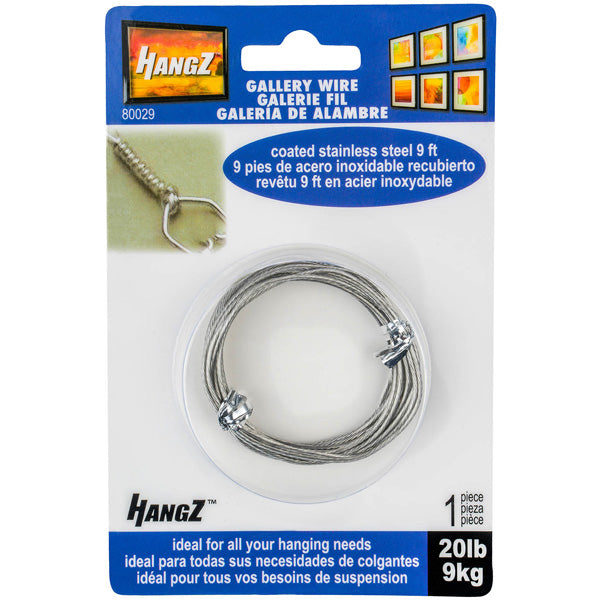 HangZ 9ft Gallery Wire Coated Stainless Steel 80029, 80030,80050
Sale price
$3.99
Regular price
BUY 1 GET 1 FREE
HangZ™ 9ft Gallery Wire is made of coated stainless steel and is perfect for securely tying pictures, mirrors, and canvas. The self-tying design ensures that the wire is kink-resistant, making it ideal for professional use.


Plastic Coated Stainless Steel wire. Holds 20lbs, 30lbs, 50lbs. 9' of wire in each coil. Stainless Steel 9ft, 2mm Thick

Plastic coating keeps your hands clean, protects your fingers from injury and re-enforces the wire

Used by museums, art galleries and profession Long enough wire can meet your daily hanging needs and framers.

100% Satisfaction Guarantee, Our team of professionals is constantly working to make you happier: Any questions, please also feel free to contact me so that I can help you solve the problem as soon as possible.

Wide Applications Hanging Hardware

Holds up to 20lbs, 30lbs & 50lbs,Perfect for hanging wooden frame, mirrors, canvas, small projects, clocks etc. Also easy to install.