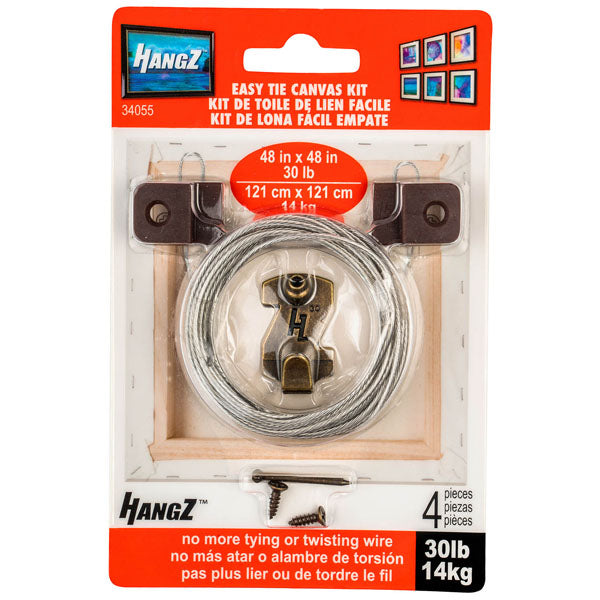 HangZ 30lb Canvas Easy Tie 1 Hole D ring Kit 34055
Sale price
$6.99
Regular price
HangZ™ 30lb Canvas Easy Tie 1 Hole D ring Kit (1 set) The HangZ™ patented design eliminates the need to tie wire the old fashion way. No more unsightly hardware exposed. The wire will never slip or untie. Keeps hands clean and protects fingers from injury. Never see the hook again. Ideal Canvas & open back frames.
2pc Canvas Easy Tie 1 hole D ring,
2pc #4 X 3/8" Flat Head Phillips Screw,
1 pc 9ft Stainless Steel Coated Wire 30lb,
1 pcs 30lb Z Hanger, 1 pcs 2mm nail 1 1/2"