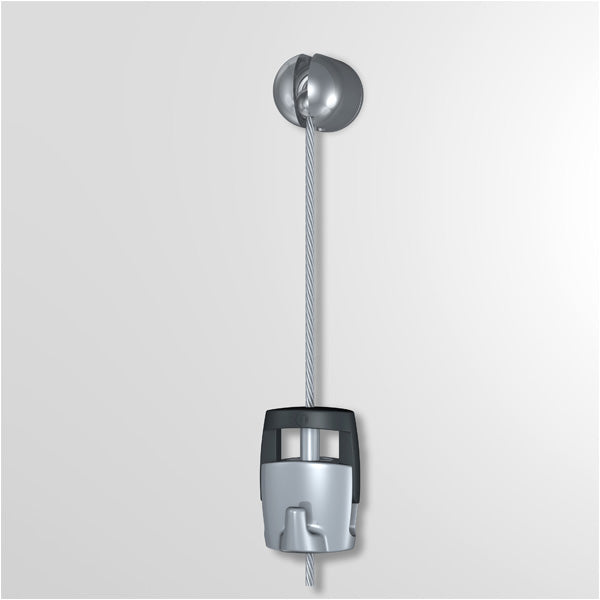 HangZ 44 lb. Ceiling & Wall Kit 78000
Sale price
$16.99
Regular price
The HangZ Gallery Cable Hanging System Kit is a revolutionary concept in the world of picture hanging and displaying systems. With the perfect combination of ease, quality, and invisibility, this kit ensures that your valuable pieces receive the maximum attention they deserve.
Made from high-quality aluminum, this kit is suitable for 20 kg/44 lbs. per meter and measures 17 mm x 12 mm/0.7 in. x 0.5 in. The most reliable, self-locking, and strongest hook on the market is included and suitable for both perlon and steel cable.
Other features of the HangZ Gallery Cable Hanging System Kit include easy installation that installs tightly to the ceiling, the ability to hang in any position on the rail, and the invisible hanging of the twister head. The maximum weight capacity is 20 kg/44 lbs.
1pc 6.5ft Steel cable with lead ball end,
1pc H100 selflocking hook 44lbs. Capacity,
1pc Steel mounting ring,
1pc Steel closing cap,
1pc FISHER UR5x30R plug,
1pc Srew (3,5x35mm)