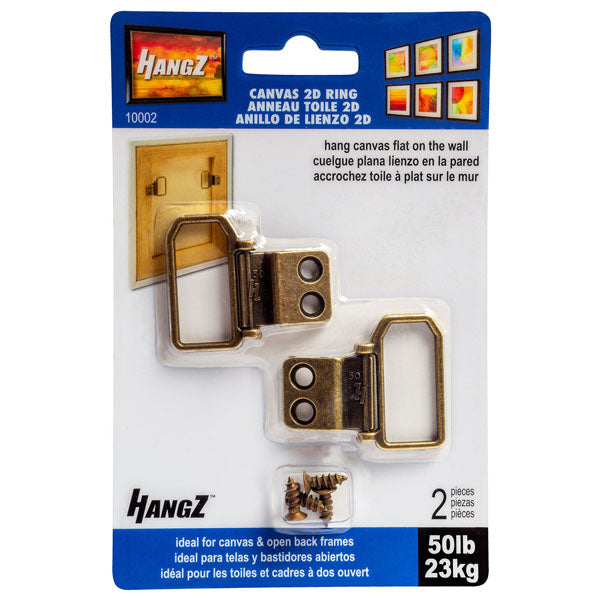 HangZ 50lb Canvas 2 Hole D Ring Hanger 10002
Sale price
$5.99
Regular price
The HangZ™ 50lb Canvas Flat Mount 2 Hole D Ring is a unique type of D ring designed specifically for hanging canvas and open back frames. One of its key features is that it remains hidden behind the canvas or frame, eliminating the need for exposed hardware. This creates a clean and professional look for your artwork or pictures.
The two-hole design of the D ring provides stability and prevents the picture from leaning or tilting off the wall. By securely fastening the D ring to the back of the canvas or frame, you can ensure that your artwork remains firmly in place.
With a weight capacity of 50 pounds, this D ring is suitable for hanging lightweight to moderately heavy artwork. It offers a reliable and durable solution for securely displaying your pieces on the wall.
Using the HangZ™ 50lb Canvas Flat Mount 2 Hole D Ring can help you achieve a polished and professional presentation for your artwork while ensuring it remains securely mounted without any visible hardware.