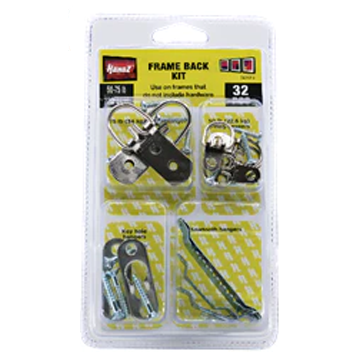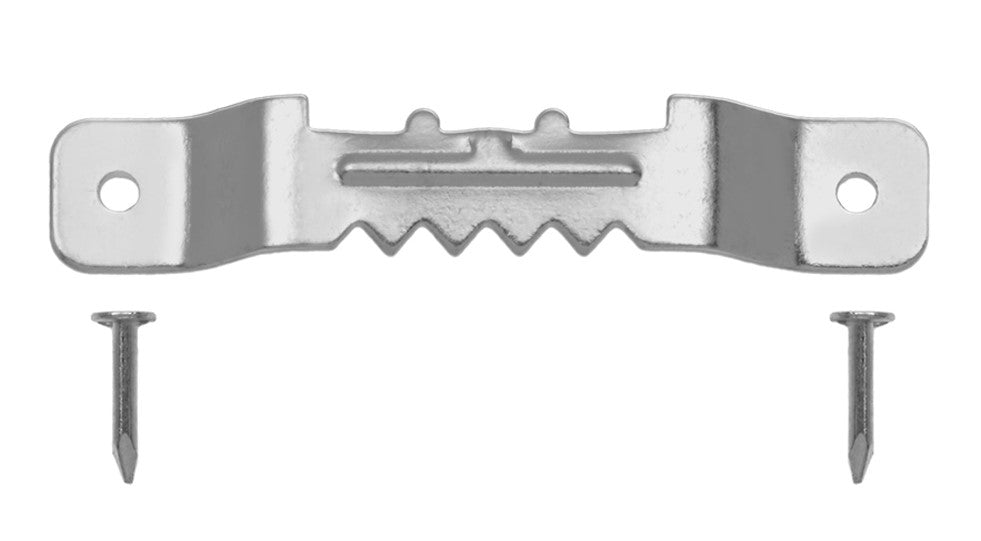 HangZ Frame Back Kit 59242
Sale price
$5.99
Regular price
The HangZ Frame Back Kit is an excellent solution specifically designed for hanging wooden frames. This kit is capable of hanging up to 12 pieces of art, providing a convenient and comprehensive hanging solution for your framing needs.
One of the key features of the HangZ Frame Back Kit is its self-leveling hangers. These hangers are designed to automatically adjust and ensure that your artwork hangs straight on the wall. This saves you the hassle of manually adjusting and readjusting the frames to achieve a balanced and aligned display.
By using the HangZ Frame Back Kit, you can easily and confidently hang your wooden frames, creating a visually pleasing and well-organized gallery wall or arrangement. This kit offers a reliable and efficient solution for displaying your artwork.
4pc 50lb 1 Hole D rings - 2pc 75lb 2 Hole D ring
2pc Key hole hanger - 12pc screws
2pc Large Sawtooth - 2pc Small Sawtooth 8pc nails